The Heart of Polynesia
From its humble beginnings, a dream held by this loving pair of a few shacks along the beach has evolved into one of Samoa's leading Luxury Resorts. A place steeped in tradition and love, where the people of the villages and surrounding environment combine to create a truly unique experience for all. It's more than a resort, it's a home away from home.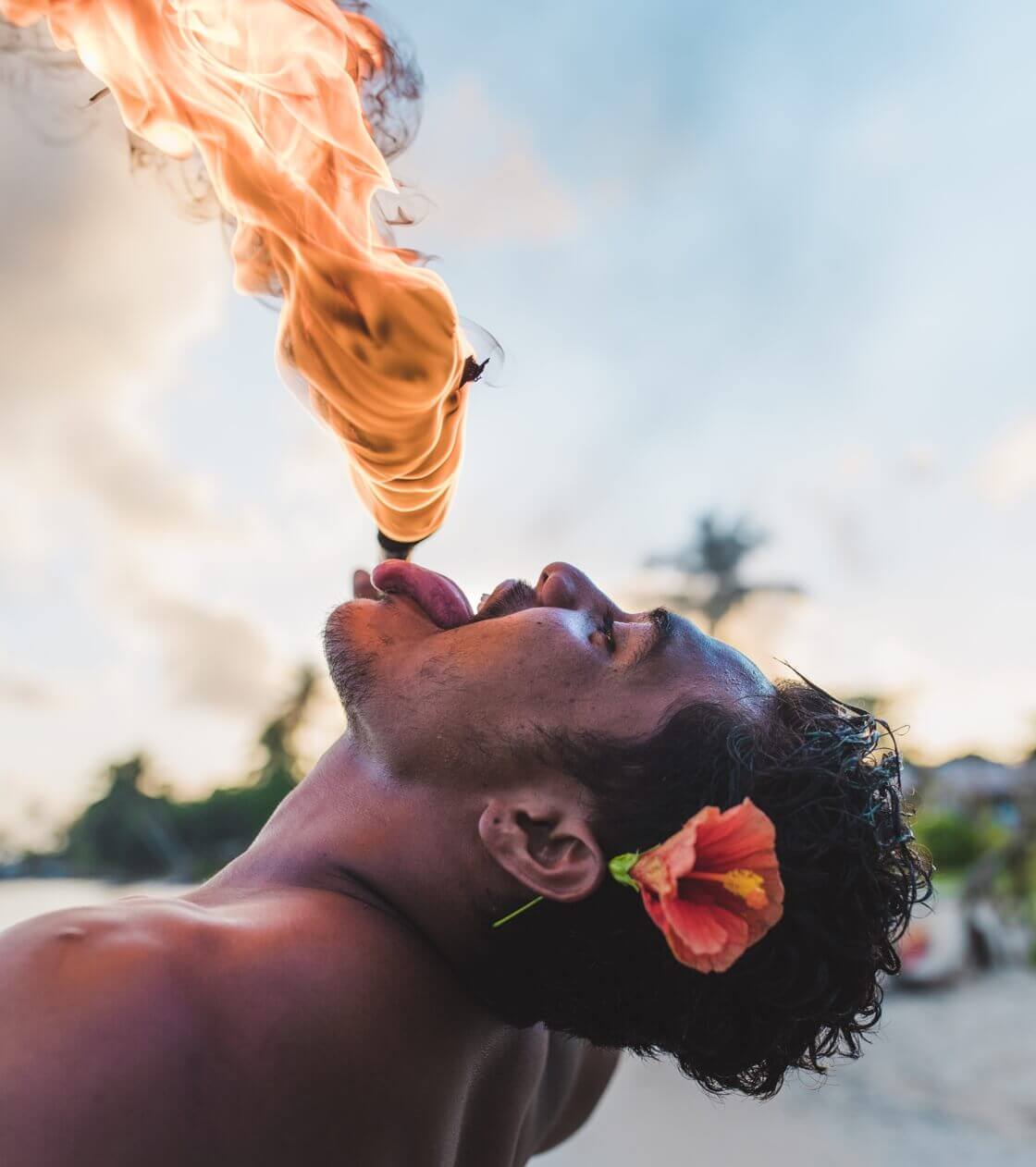 Where it all began
Our journey with Sinalei started back when we were brought on board to create the future vision of the an ambitious young man next in line to take up the reigns of of a resort that has been run by family over generations. After a few years of building the new brand foundations we got our chance to dismantle the website which had been reluctantly clung to for too long. We now had all the ingredients, it was time to serve up Sinalei and Samoa in all it's magnificence to the world.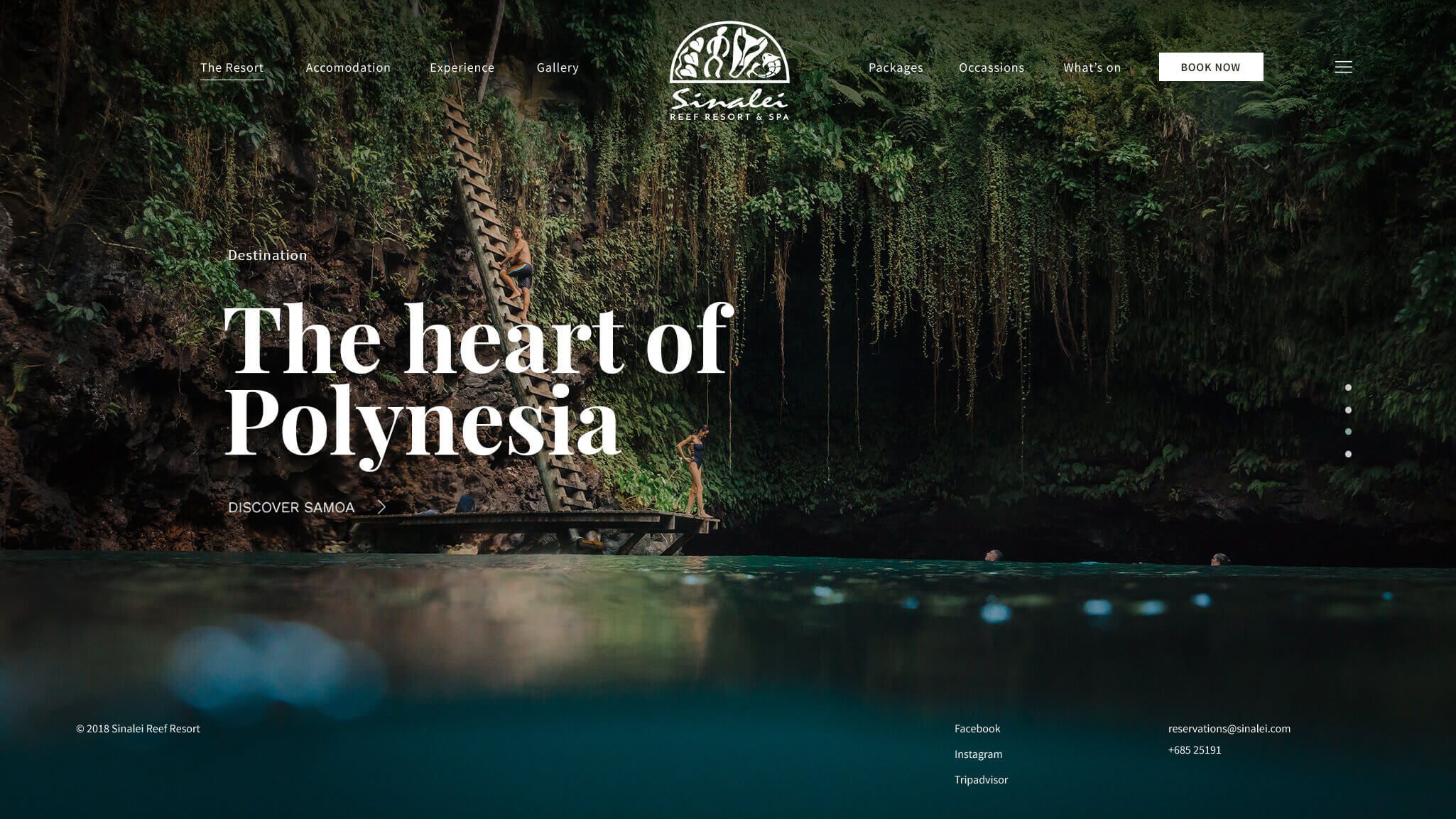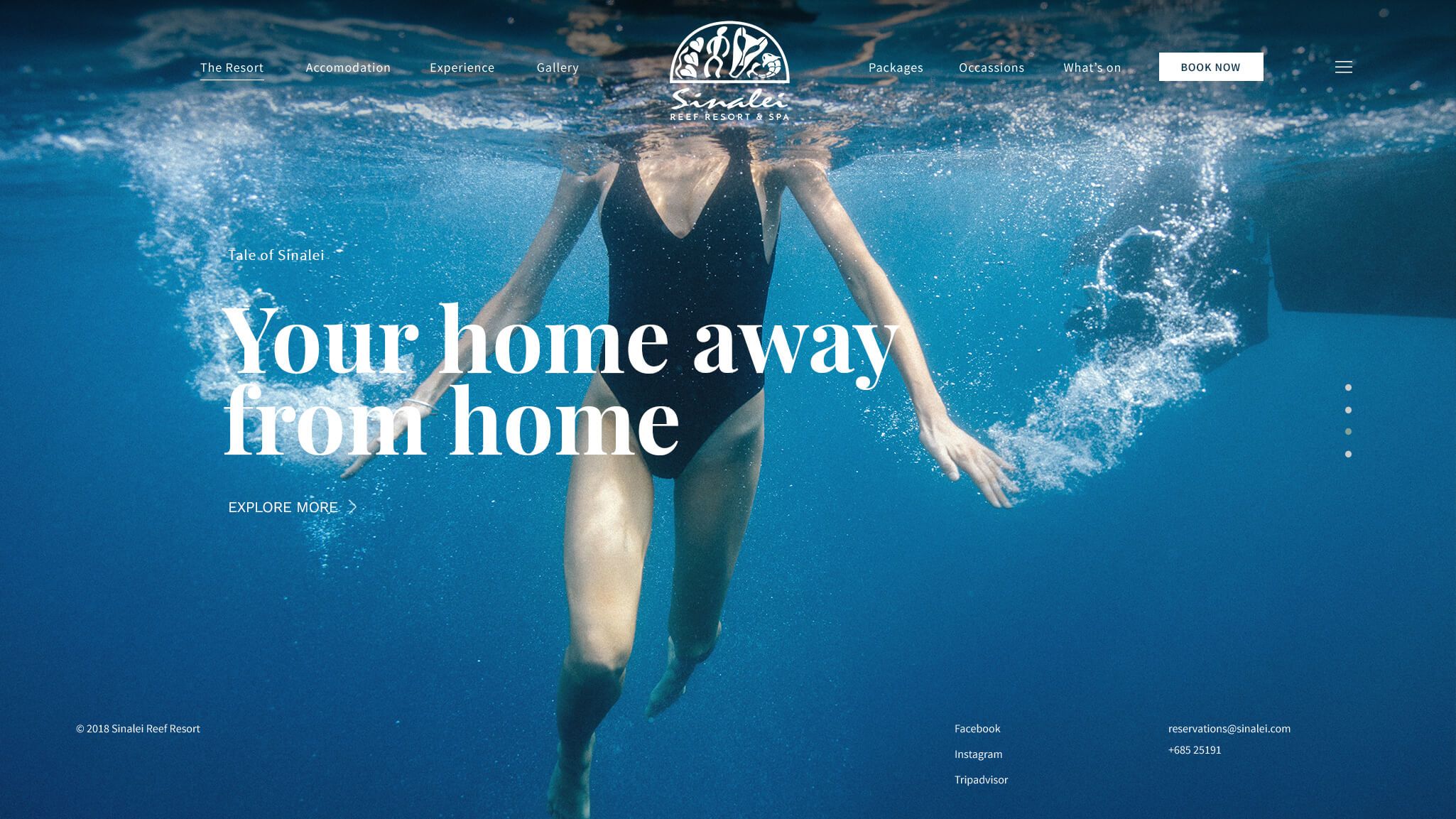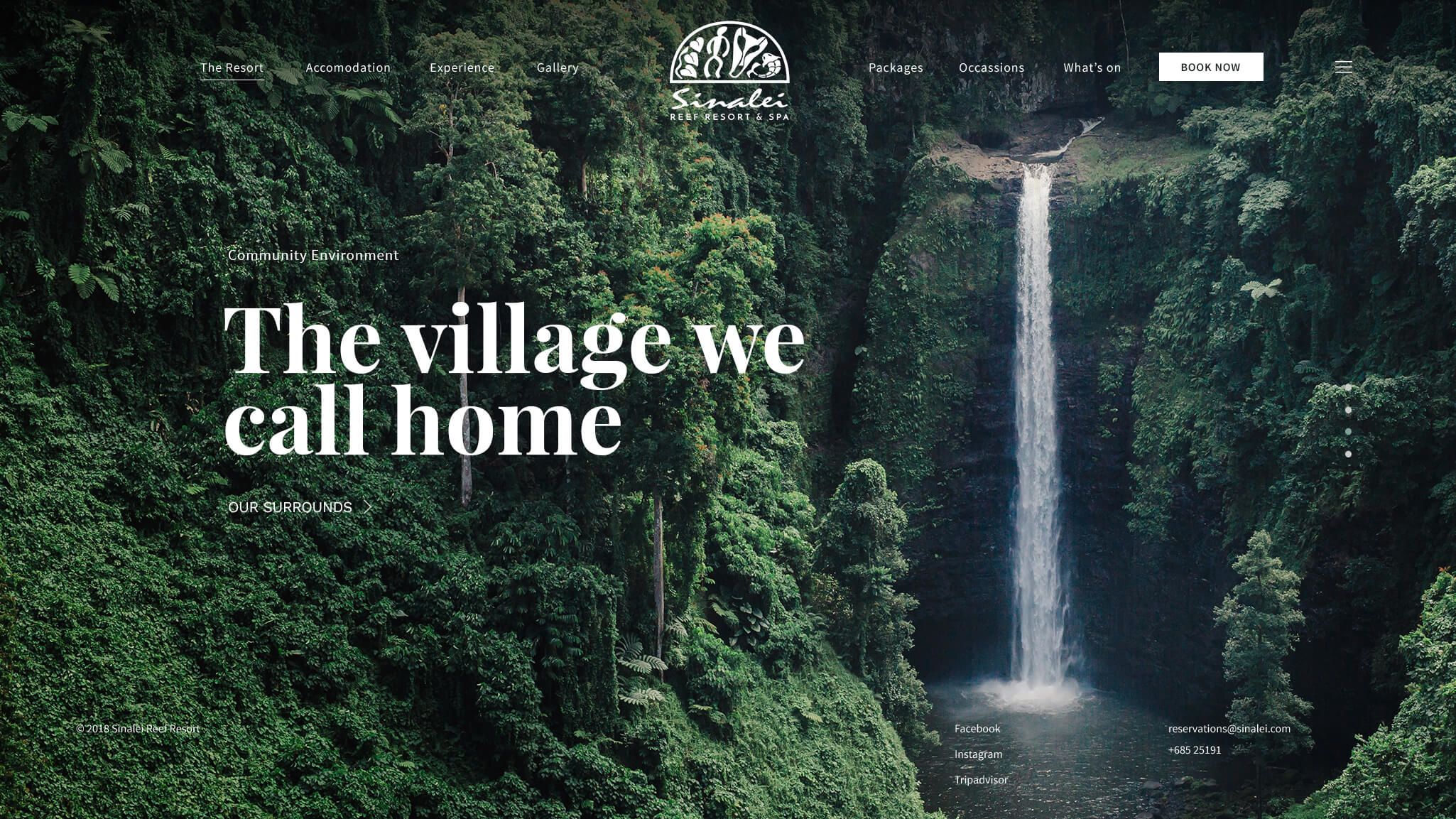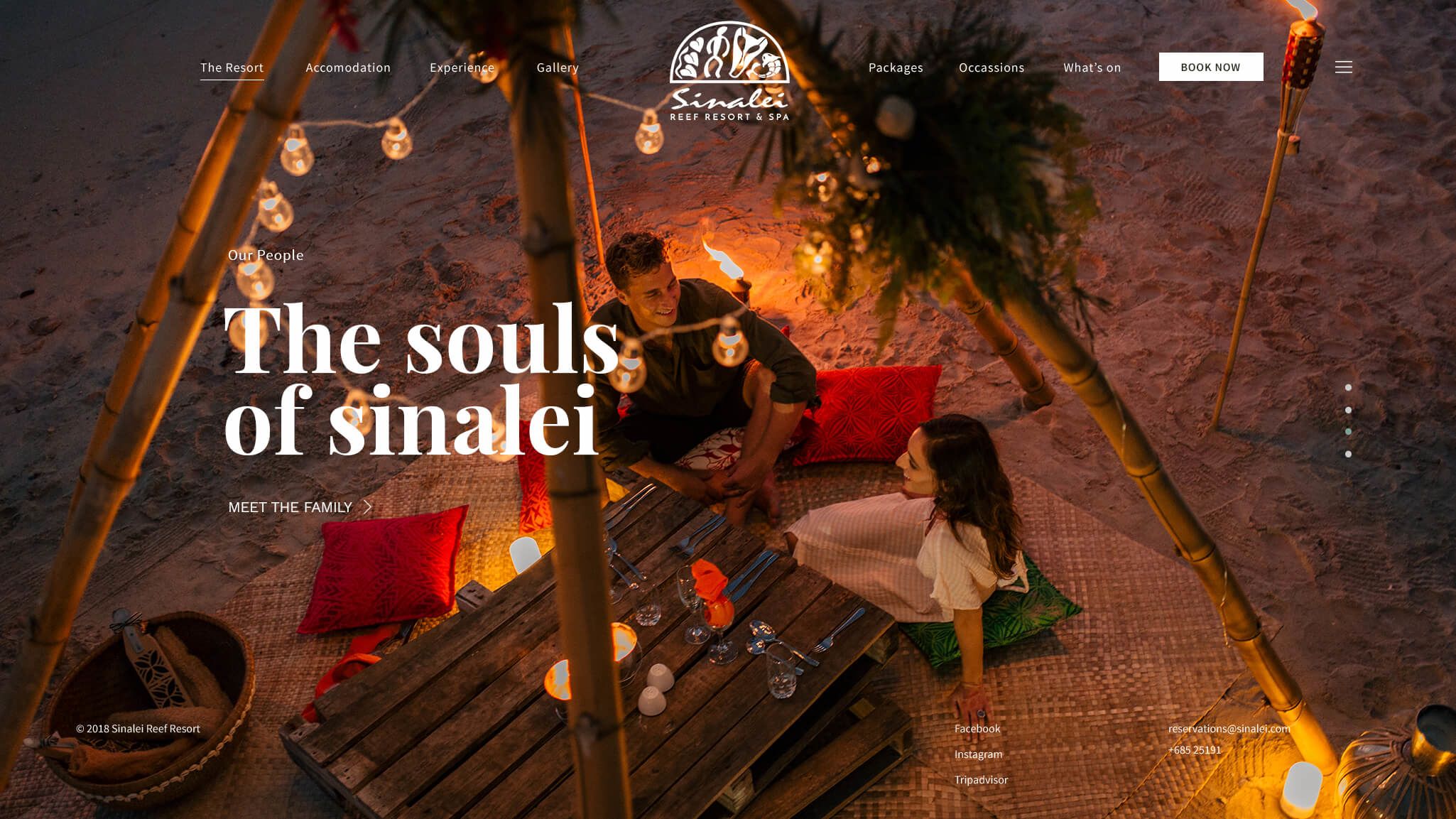 Tipping the scales
Booking multi-channel nowadays is a given in the industry but with increasing large chunks being eaten by the big players, driving direct bookings was a primary business objective. We partnered with Synixis, the most advanced hotel booking platform to incentivise and provide a platform for creating a superior booking experience on site whilst managing multi channels in parallel.
Nothing short of amazing, going on three years now and we continue to rely on their expertise.